The A/T shift is stuck in Park or it does not go from D to R when I want to park the car. For the time being, I just shift it mannually by inserting a stick into the hole.
After some googling, I discovered 2 main reasons. One is the stop lamp switch,which works fine. The other is the ASCD brake switch according to this diagram.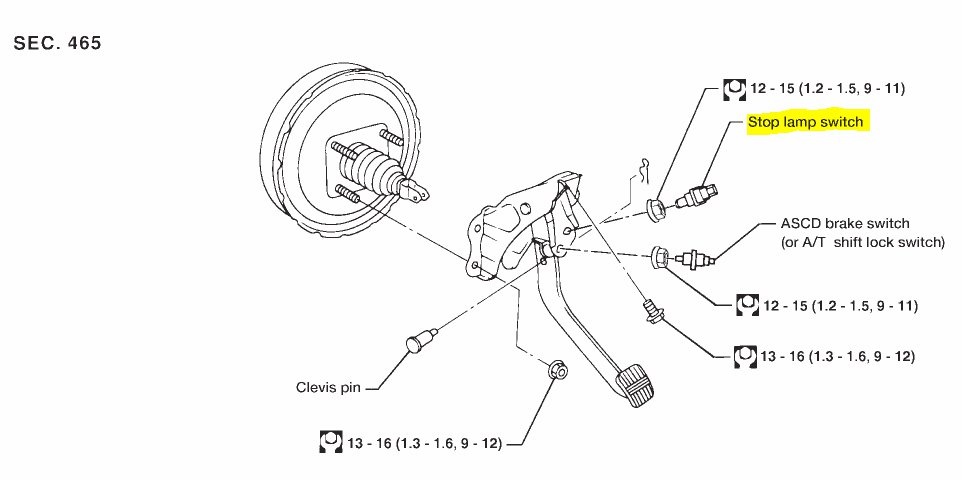 Before I replace it, I would like to confirm I am on the right track.
Also, does anyone know the part number for this?
I did find one on rockauto for around 30 bucks.
Personally, I prefer OEM parts though.
Any input is very much appreciated.